< Back
Meet our Chief Adventure Officer!
November 10, 2016
Nearly 800 of you applied for Britain's ultimate part time job. It was tough, but we managed to narrow it down to 5 candidates and let you decide who you would like to see vlogging their way around Britain.
Now it's time to meet who you've chosen to be our first Chief Adventure Officer...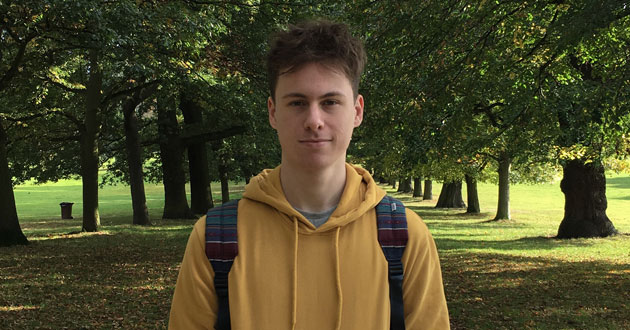 Name: Charlie Hainsworth
Age: 19
Location: Derby
You've landed many people's dream job, what does that feel like? Since the age of 11 I have known I wanted to be a filmmaker, and with a passion for travel this really is my dream job. I am going to be paid to do what I love, which is incredible. I really can't believe the public voted for me to be Chief Adventure Officer."
Top three places you want to travel to as CAO:
London, Liverpool, Brighton
What three things can you never travel without?
Camera, phone, snacks
What's your most played song at the moment?
Arctic Monkeys – I bet you look good on the dance floor
Who would you most like to travel with?
My girlfriend
What's the favourite place you've visited in the UK?
Lake District
How would your friends describe you in 3 words?
Funny, smiley, sarcastic
Watch Charlie's video entry below and watch this space for updates from our new CAO!
---
Categories: NEWS
Tags: cao