ZSL London Zoo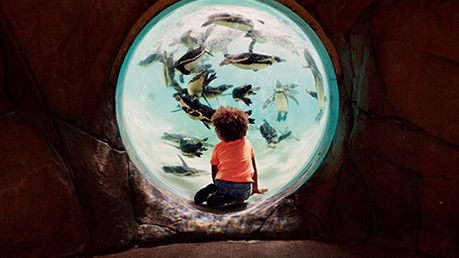 Online booking now available!
Note: One adult must be selected and the cheapest ticket is free.

Price is subject to change - From £26*.

*Prices vary. See zsl.org for details

Vets in Action: Saturday 16th - Sunday 24th February 2019, 11am - 4pm  
Price: Free to attend on paid entry to ZSL London Zoo 
This February half term young animal enthusiasts will be able to experience first-hand the exciting tasks ZSL London Zoo vets undertake daily. This immersive, role-playing activity is ideal for primary school aged children giving them hands-on opportunities to get a behind the scenes look at the work of the Zoo. 

There's nothing quite like Zoo Life. Unrehearsed, unexpected and unbelievable. It might not always be pretty and for our zoo keepers it's certainly not always glamorous, but that's what makes it really amazing. Real animals, real characters, real adventures and really important stories to be told. A real working zoo that's striving every single day to help make a real difference to the animals we look after and the wildlife of the world.
Zoo Life is packed full of wonder and amazement, with over 750 species of animals to meet and thousands more surprising and fascinating facts just waiting to be discovered.

Find yourself face to face with our Asiatic lions and catch our friendly giraffes whilst they enjoy a spot of lunch. Wander through our Madagascan shrub forest and see how many of our ring-tailed lemurs you can spot before heading down to B.U.G.S to quiz our insect experts on the important of insects to our ecosystem. Then, if you are feeling brave, you can get up close and personal and take a Spider Selfie with our resident arachnids in Europe's only walk-through spider experience.

This is a place where fun days help us fund raise and here your visit will help support our conservation work in over 50 countries around the world. Where really great days out can make a really positive difference to the wildlife we work to protect. So what are you waiting for?

Experience it for yourself. Enjoy a really great day out that makes a real difference.
Opening times:
OFFER TIMES:
Daily 10.00.

Closed Christmas Day.

Opening and closing times may vary. Please check website for details.

Phone number: 0344 225 1826
Download Voucher
Disabled Access
Download Voucher