ZSL London Zoo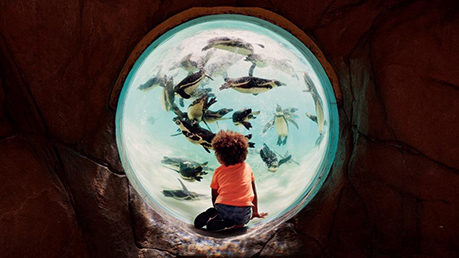 There's nothing quite like Zoo Life. Unrehearsed, unexpected and unbelievable. It might not always be pretty and for our zoo keepers it's certainly not always glamorous, but that's what makes it really amazing. Real animals, real characters, real adventures and really important stories to be told. A real working zoo that's striving every single day to help make a real difference to the animals we look after and the wildlife of the world.

Zoo Life is packed full of wonder and amazement, with over 750 species of animals to meet and thousands more surprising and fascinating facts just waiting to be discovered.

Find yourself face to face with our Asiatic lions and catch our friendly giraffes whilst they enjoy a spot of lunch. Wander through our Madagascan shrub forest and see how many of our ring-tailed lemurs you can spot before heading down to B.U.G.S to quiz our insect experts on the important of insects to our ecosystem. Then, if you are feeling brave, you can get up close and personal and take a Spider Selfie with our resident arachnids in Europe's only walk-through spider experience.

This is a place where fun days help us fund raise and here your visit will help support our conservation work in over 50 countries around the world. Where really great days out can make a really positive difference to the wildlife we work to protect. So what are you waiting for?

Experience it for yourself. Enjoy a really great day out that makes a real difference.

From 26 May - 3 June join Captain Z at ZSL London Zoo as he leads the fight against some of the biggest threats facing wildlife!
Come face-to-face with some of the world's environmental super-villains and meet ZSL's very own superheroes to discover the amazing work they're doing to help fight back.
Will you dare to enter the villains' lair to unravel their dastardly plans?
Head over to Superhero HQ to join in with our vets as they tackle plastic pollution, work with our keepers to help customs thwart the illegal wildlife trade, and become a ZSL scientist helping to monitor the effects of climate change.
It's time to put on your cape, and team up with ZSL's heroes!
You can also celebrate the world's most incredible animals and their amazing superpowers as you embark on a self-guided Superpowers Trail around the Zoo.
Superheroes and Villains is part of ZSL's 2018 Superhero Takeover, a year-long celebration of incredible wildlife and the ZSL superheroes working to protect animals around the world.
*Please note, Superhero HQ will close at 4pm on Friday 1 June rather than 5pm. The Zoo will close at 5pm on this date. 
Admission: £27.04
Opening times:
OFFER TIMES:
Daily 10.00.

Closed Christmas Day.

Opening and closing times may vary. Please check website for details.

Phone number: 0344 225 1826
Download Voucher
Disabled Access
Download Voucher