Florence Nightingale Museum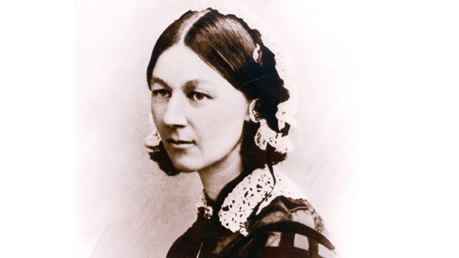 Discover more about
Florence
Nightingale and how she became the founder of modern nursing, helping wounded and sick soldiers during the Crimean War.

She became one of our greatest Victorians and a female icon during her own lifetime. Find out how she became The Lady With The Lamp and see an actual lamp that she used! And meet Athena, her pet owl. Follow her life from well-to-do Victorian lady to a famous campaigner on health reform.

Spanish Flu Exhibition: 21 September 2018 – 16 June 2019

Building on Florence Nightingale's work during the Crimean war, WW1 ushered in a new era for nursing. Women from all walks of life were filled with a desire to serve their country. But in 1918, as WW1 approached its end, nothing could have prepared them for what was to come – the deadly Spanish Flu.

Infecting up to half of the world's population, the death toll from this lethal pandemic far outstripped that of the war, with victims suffering from often terrifying and gruesome symptoms. A type of Avian Influenza, which is still a danger today, there was no cure for Spanish Flu, and doctors were at a loss to know how to prevent or treat it. Good nursing was the only thing that helped and therefore it was typically women that bore the brunt of trying to halt this deadly killer.

Journey back in time to a field hospital in 1918 and explore the experiences of those that lived and died during the deadliest pandemic in human history, and discover if a similarly devastating pandemic could happen again today.

Admission: £8.00
Opening times:
OFFER TIMES:

Daily 10.00 - 17.00
Last admission 16.30

Closed 19 - 21 April, 24 - 26 December and 1 January.

Opening times vary. Please check website for details.

Phone number: 020 7188 4400
Download Voucher
Disabled Access
Download Voucher