DreamWorks Tours; Shrek's Adventure! London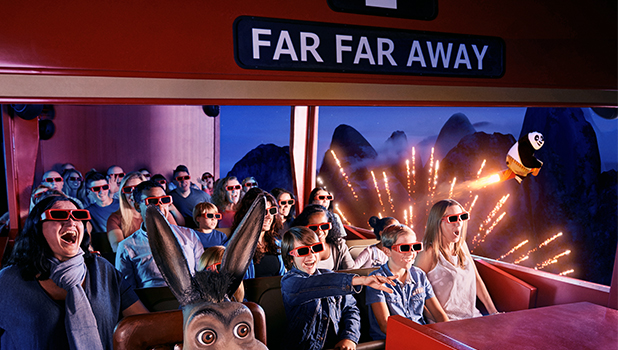 The journey begins when you board the DreamWorks Tours magical flying 4D bus to Far Far Away. There you will visit Cinderella in Shrek's swamp, bump into Puss in Boots, rescue Pinocchio from the wheel of torture and cook up a magic spell with the Muffin Man. But don't forget to collect the special ingredients that you will need in order to find Shrek and make it back home safely!
Admission: £27.50
Opening times:
OFFER TIMES:

Monday - Friday 10.00-16.00
Except Thursday when Sleeping Beauty has an extra snooze until 11.00
Saturday 10.00-18.00
Sunday 10.00-17.00

Extended times for school holidays

Opening times may vary. Please check website for details.
Download Voucher
Disabled Access
Download Voucher