< Back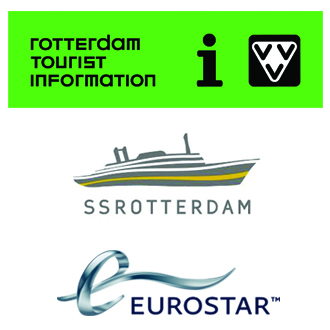 Win a trip to Rotterdam, Holland's surprising city
Visit Rotterdam with the Eurostar and discover this surprising city yourself!
With its sparkling skyscrapers, impressive port, hip restaurants and food markets, renowned museums, and awesome festivals, Rotterdam is considered to be Holland's most modern and diverse city.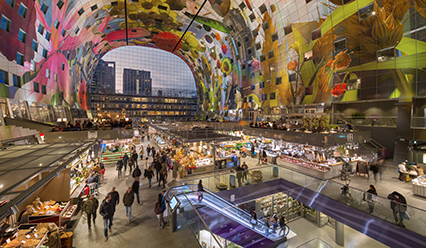 Among the hotspots and must-sees are the Erasmus Bridge, the new Central Station, the Cube houses and the Market Hall, a spectacular indoor market that is a veritable Valhalla for both foodies and aficionados of architecture. The city also has a rich cultural scene and off course, the port city of Rotterdam also offers lots of amusement around the water. Take a water taxi, make a harbour tour with Spido, or head into the water on an amphibian bus with Splashtours. Or enjoy an elevated view on the Euromast observation tower.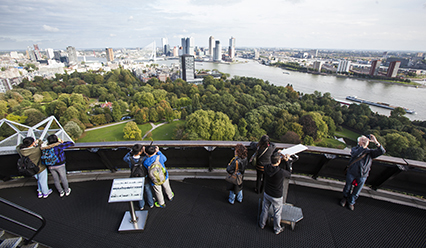 Prize Details:
You and a friend will travel to Rotterdam by Eurostar, staying for two nights at the ss Rotterdam, the cruise ship that sailed back and forth between Rotterdam and Manhattan in the 1960s and is now permanently moored at the Katendrecht peninsula. Enjoy your evening meal at the Lido restaurant and enjoy the contemporary and the historic in one breath-taking view.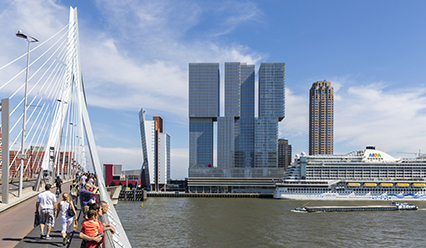 Eurostar will soon launch a direct service between London, Rotterdam and Amsterdam, making it easier than ever to travel between the centre of these key cities, in spacious, comfortable surroundings. Travellers can sit back and relax on board Eurostar's new e320 trains, with innovative features to enhance the travel experience, as well as free wifi and onboard entertainment.
Of course Rotterdam offers so much more, so make sure to check out www.rotterdam.info for further recommendations.
Enter your details below for a chance to win!
---
This competition is now closed.