< Back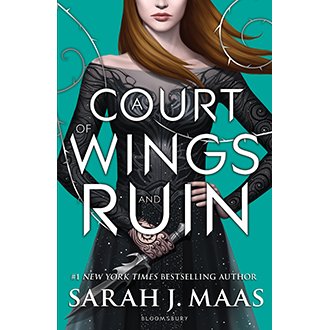 A Court of Wings and Ruin by Sarah J. Maas
WIN a signed copy of the third book from the series taking the world by storm, you won't want to it put down!
As part of Railcard Reads we have 5 signed copies of this thrilling book for you to win!
Book Synopsis
Feyre will bring vengeance in the third book in the #1 New York Times bestselling series from Sarah J. Maas
She has left the Night Court – and her High Lord – and is playing a deadly game of deceit. In the Spring Court, Tamlin is making deals with the invading king threatening to bring Prythian to its knees and Feyre is determined to uncover his plans. But to do so she must weave a web of lies, and one slip may spell doom not only for Feyre, but for her world as well.
As mighty armies grapple for power, Feyre must decide who to trust amongst the dazzling and lethal High Lords – and hunt for allies in unexpected places. But while war rages, it is her heart that will face the greatest battle.
Not started the series yet? Then start at the beginning with this free extract from A Court of Thorns and Roses.
Book reviews
Absolutely spellbinding' New York Times bestselling author Alexandra Bracken
'A magical and deadly start to a brilliantly crafted new series' Book Passion for Life
'I loved it. Hands down the BEST new adult book I've ever read and my favourite of Maas's work (to date – I fully expect to be blown away by the next two books in this trilogy)' Winged Reviews
'Sarah J. Maas is a master storyteller. Her writing is exquisite; her characters complex, flawed and endlessly relatable and worlds all-consuming – A Court of Thorns and Roses needs to be on your shelves' So Many Books, So Little Time
'A Court of Thorns and Roses was intense, captivating, sensual, and it will make you obsess over it' Escape Into Books
About the author
Sarah J. Maas is the author of the New York Times bestselling Throne of Glass series, as well as the New York Times bestselling A Court of Thorns and Roses and A Court of Mist and Fury. A New York native, Sarah currently lives in Pennsylvania with her husband and dog. To find out more, visit worldofsarahjmaas.com and follow @therealsjmaas on Instagram.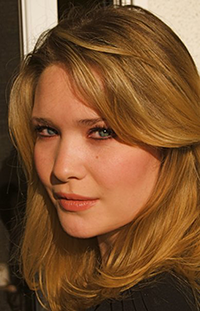 To be in with a chance to win one of our 5 signed copies of this thrilling book simply enter your details below
---
This competition is now closed.